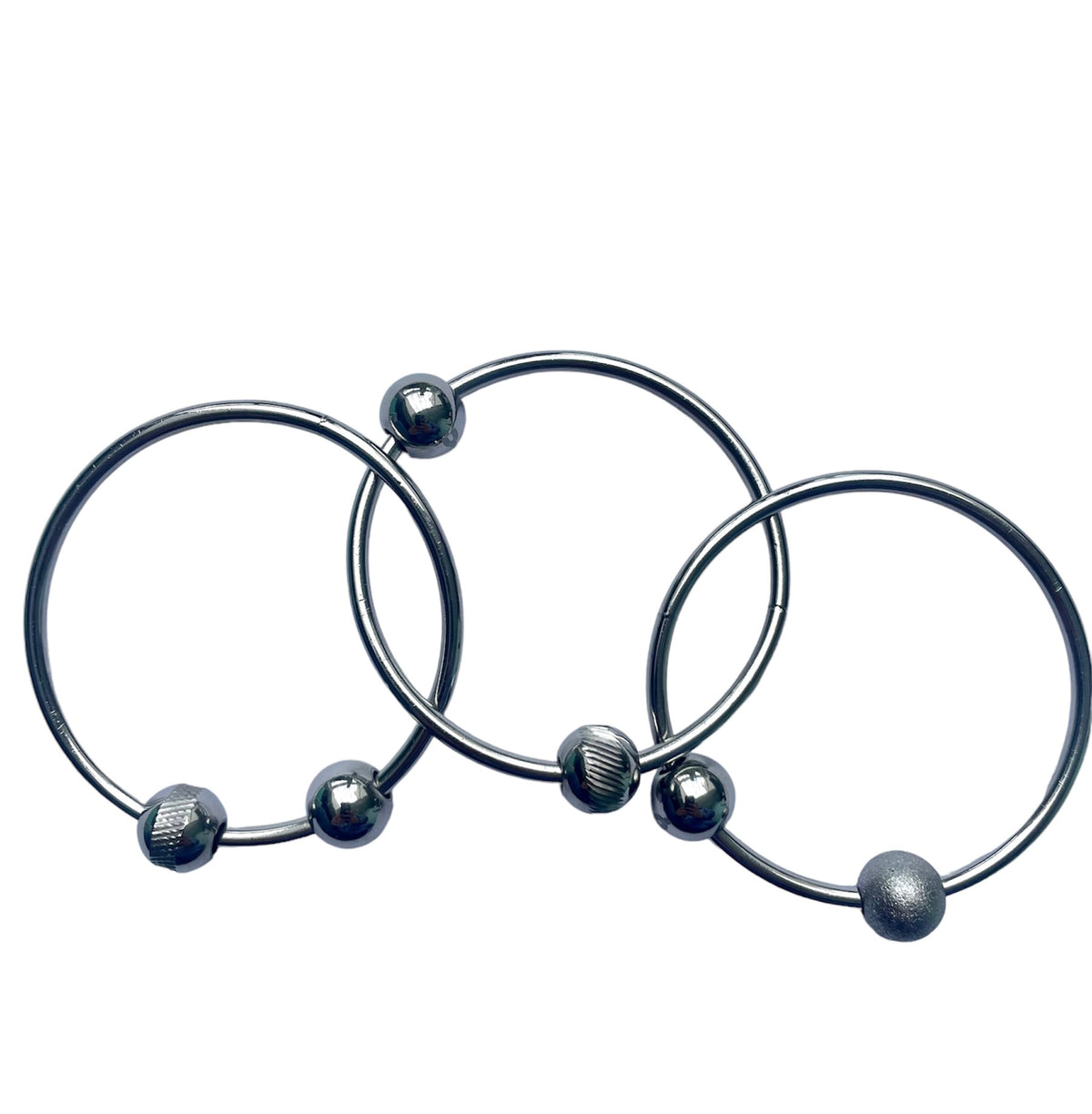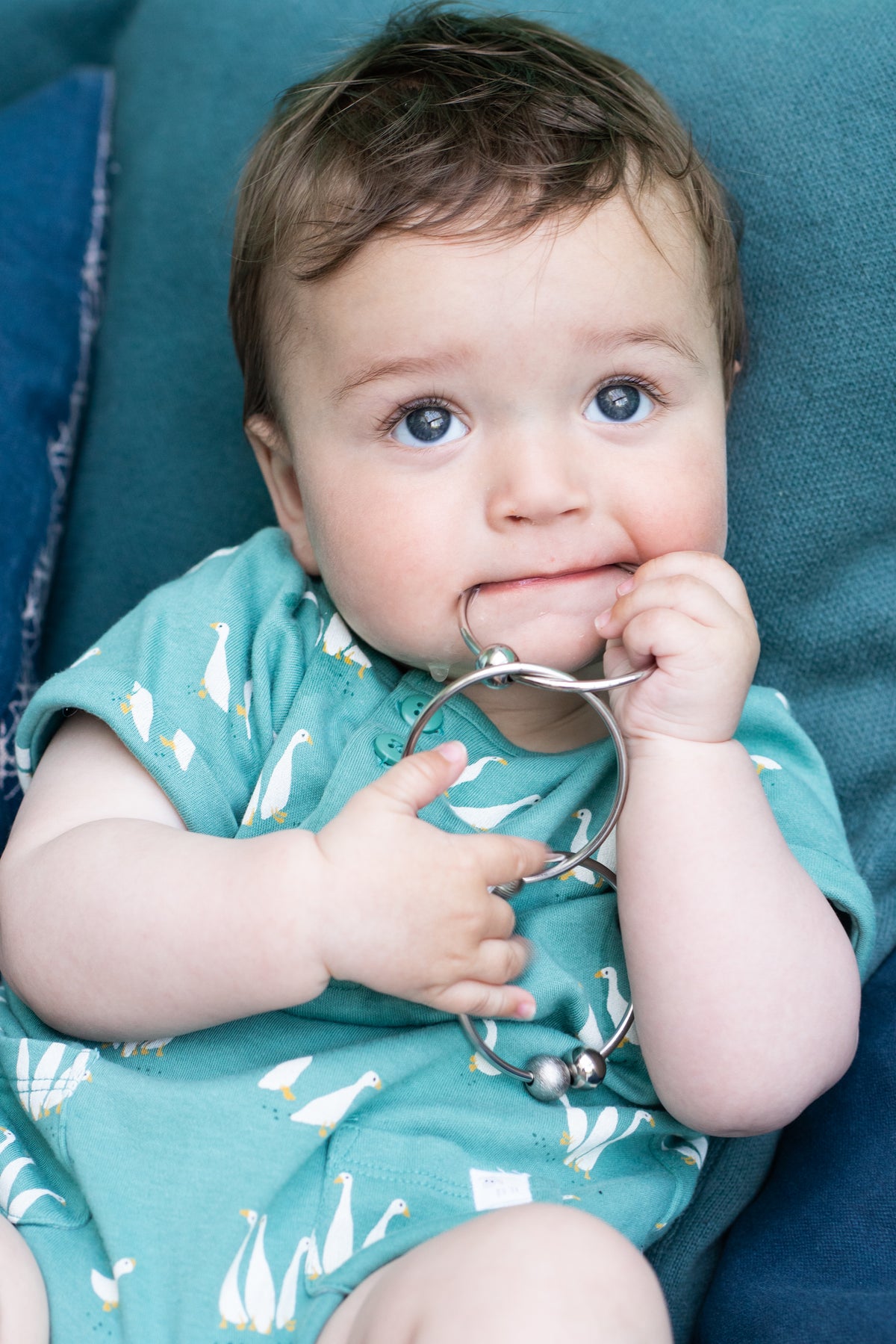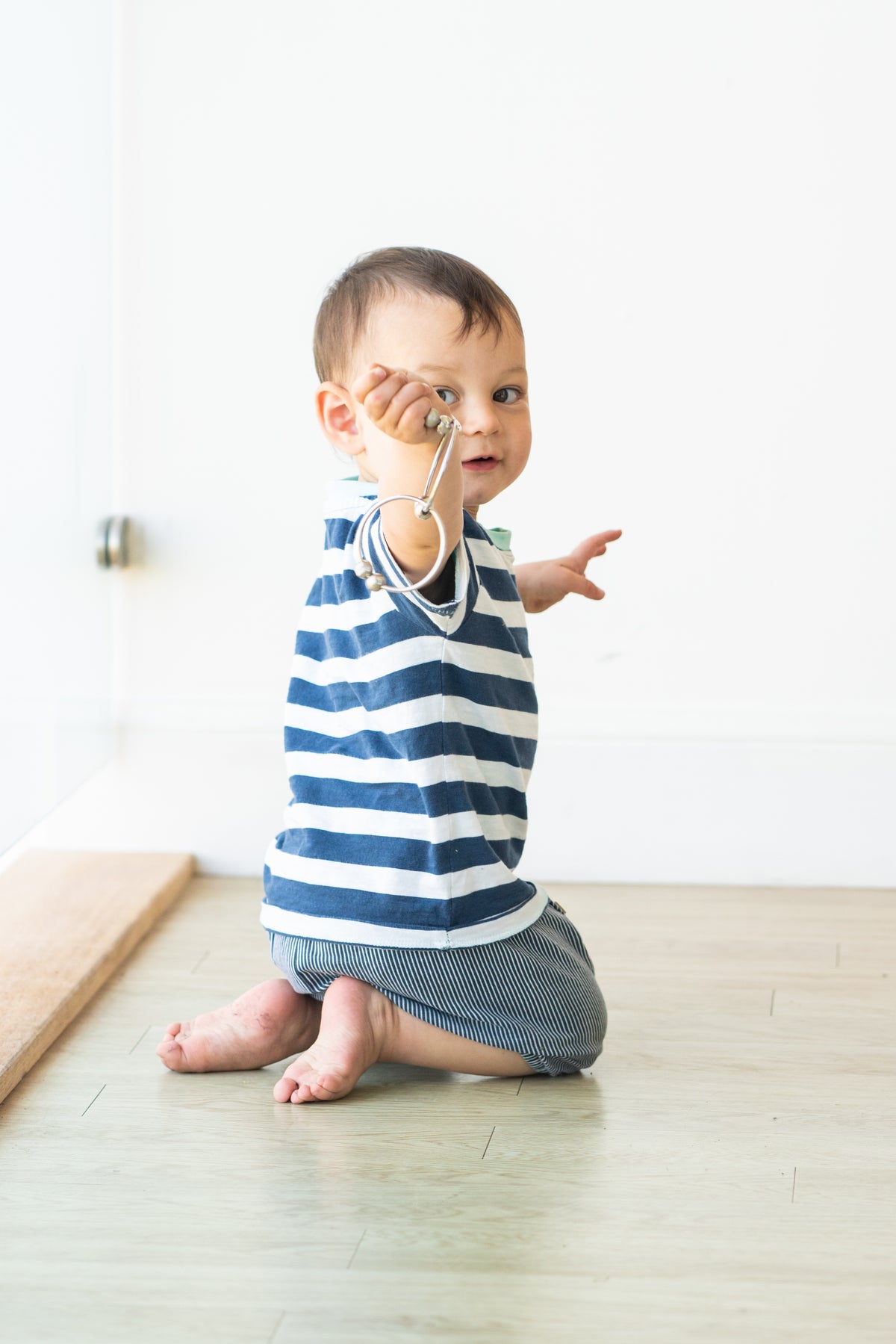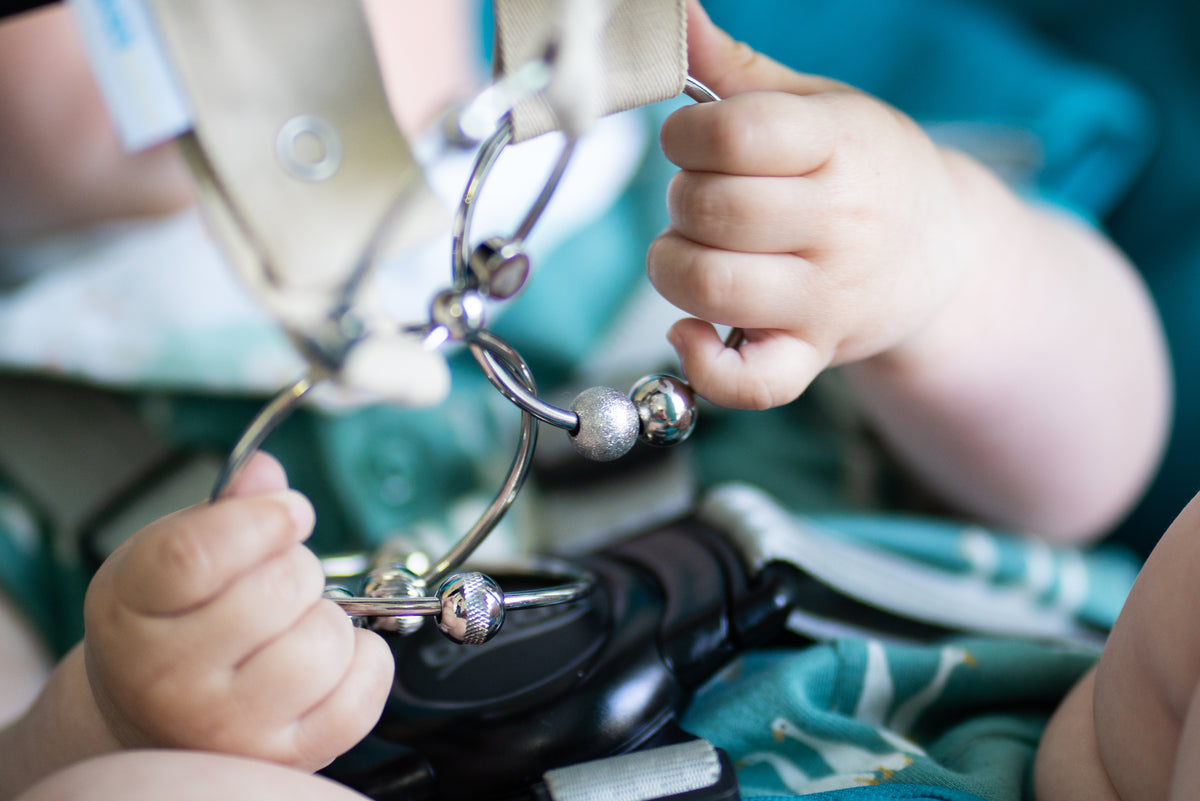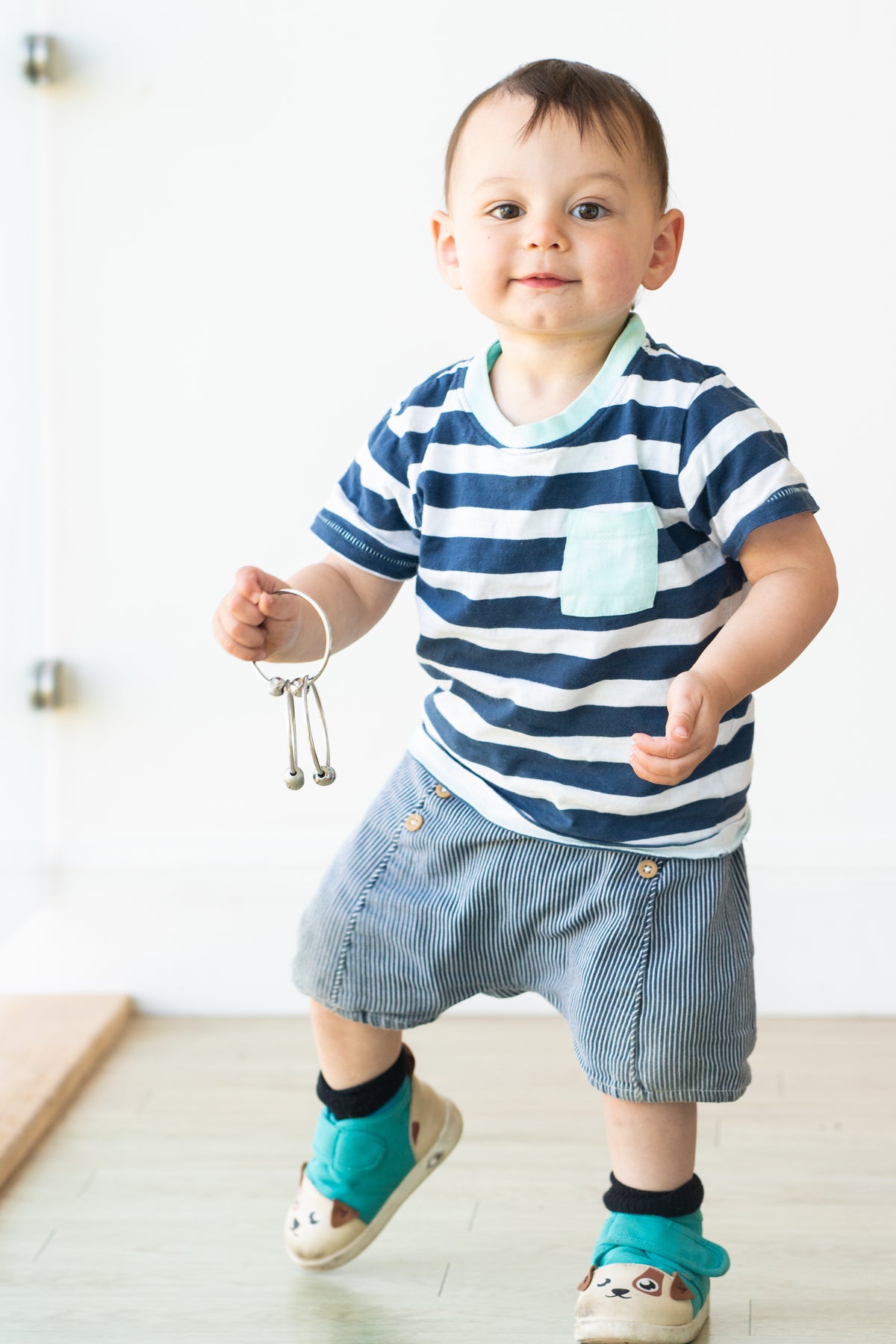 My sons favourite!
My son has not put these down since they arrived! They have been a god send during his teething and the only thing that helps him!
Love them!
Absolute favourite toy at the moment and I love the whole idea, great! Just a shame they look so pretty that my 3 year old constantly steals them from the baby 😆
Great Purchase for my 9 month old
My 9 month old loves them. I recommend them. He loves chewing on medal and now i have something safe to give him. They are a little loud when he bangs them on the table but he likes that too so it find with me! I recommend them. My wife also really likes the engraved neclace.
Really nice teether
A lot bigger then I thought they was going to be, really nice, like the fact the beads have different textures! Super fast delivery a nicely boxed. Only put 4 stars due to the fact my daughter 10Months of age isn't interested in it at all :(.. think in total since having it she's used it twice! My daughter had to be that kid lol! Other then that duper happy with it, would of had 5 stars is she used it!
My little one loves the necklace
My one year old is a fidgety little dude and as soon as I got the necklace out of the box and gave it him, he started playing with it. He's been teething since he was 4 months old, but his first two teeth cut through when he was 8 months. He's always been struggling with teething and this journey has been a painful one for him; we've tried everything and we hope that the teething rings will help him. So far, happy with the necklace and I have high hopes for the teething rings.