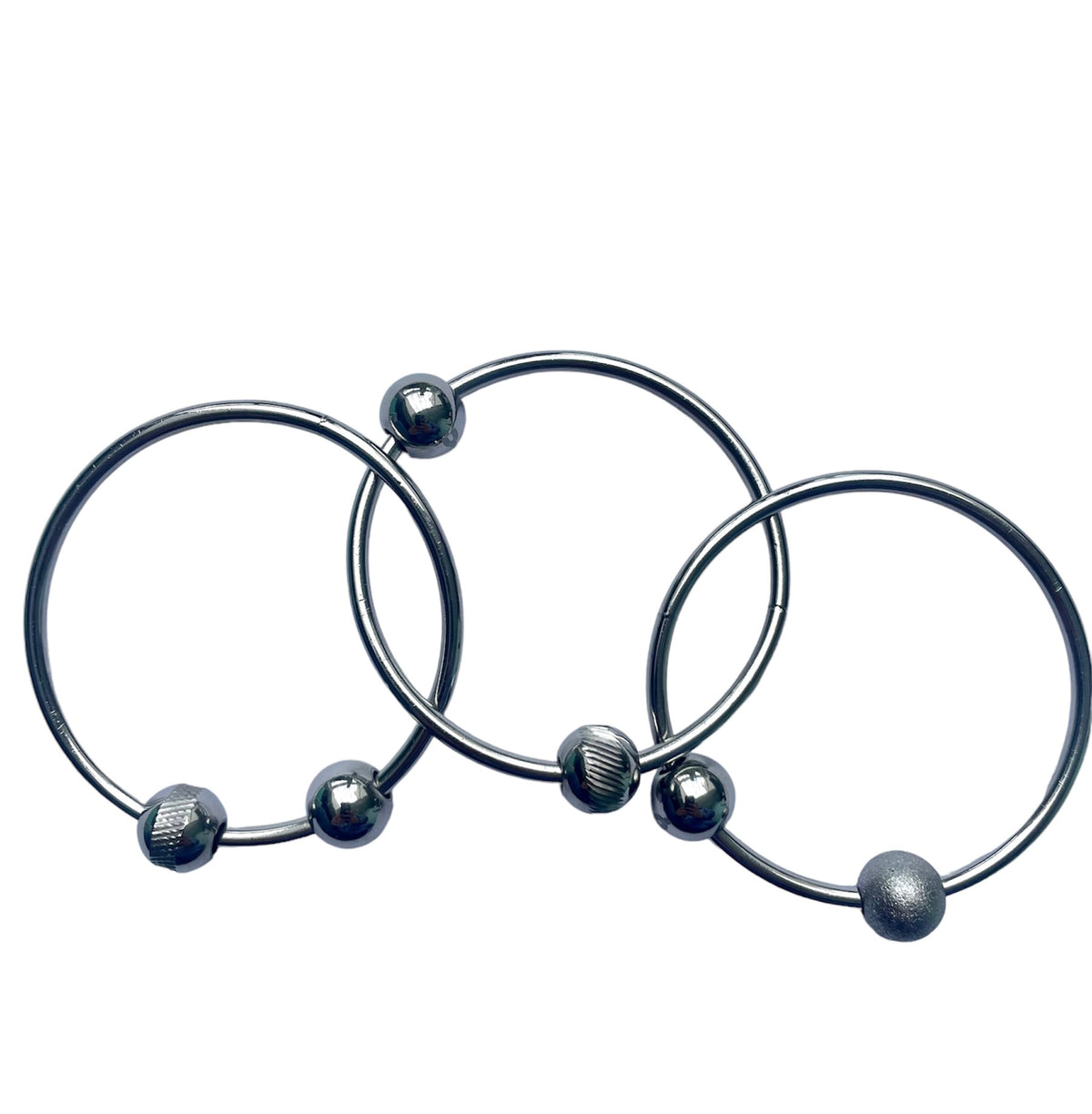 Little one loves these!
My six month old is a big fan of these yummy key-rings. He developed a fascination for tea spoons and all things metal so these are a great alternative, they've helped greatly with teething and he loves the jangly noise! Many thanks 😊
Amazing! My little girl loves these! As I thought she would.. she loves the car keys and the jingle
Love these
Absolutely adore these gorgeous rings! Such a fab size and I can't wait for my baby to use them
Teething rings
I am a little late putting a review in as initially our little girl wasn't too keen on using the teethers (she was 4months) However now she is 6 months old she loves them and chews on them often. They seem to help and the steel is cooling on her little gums. She now has one little tooth poking through bless her. I would recommend but our girl just wanted to be a bit bigger to use them (she's always liked the noise they make haha).
---