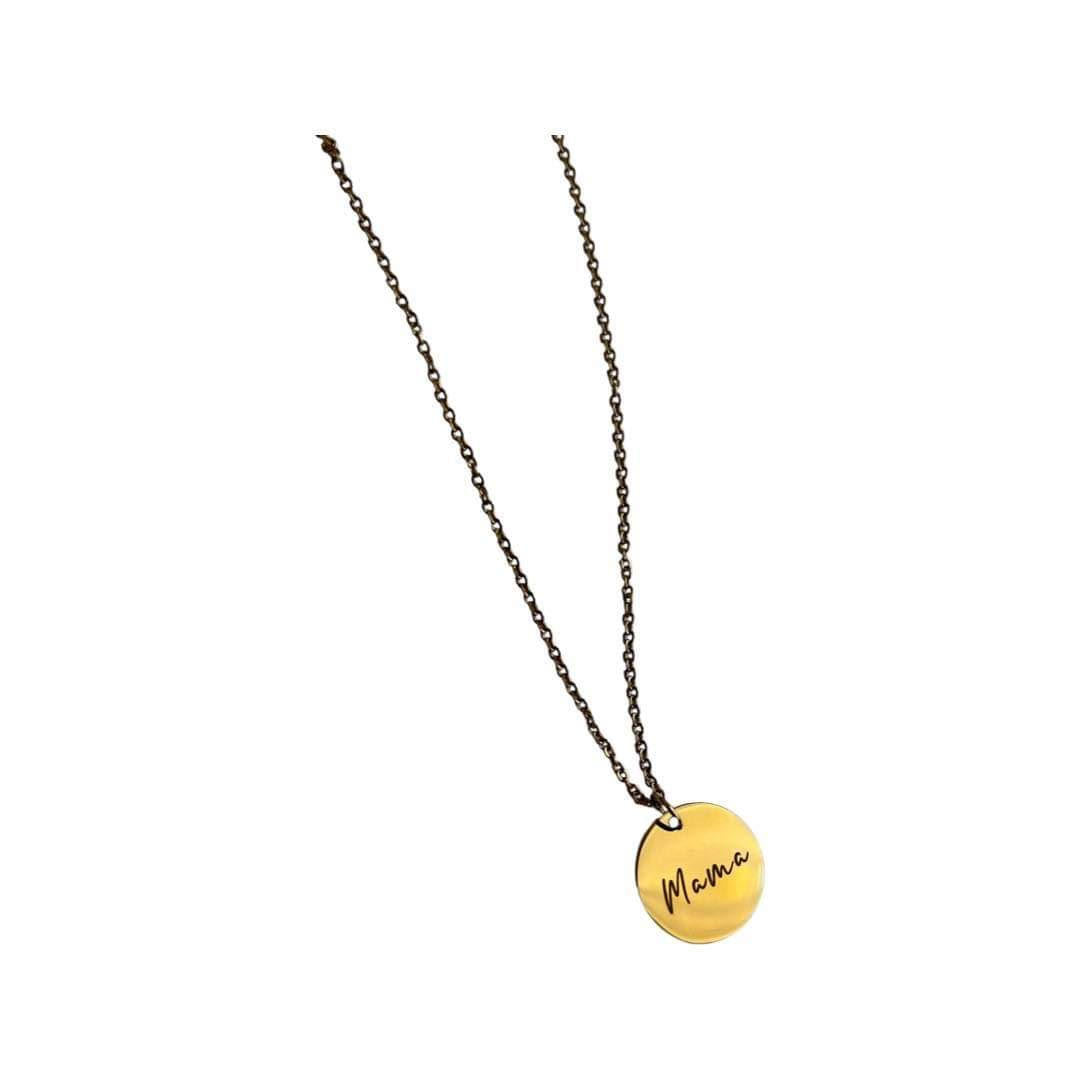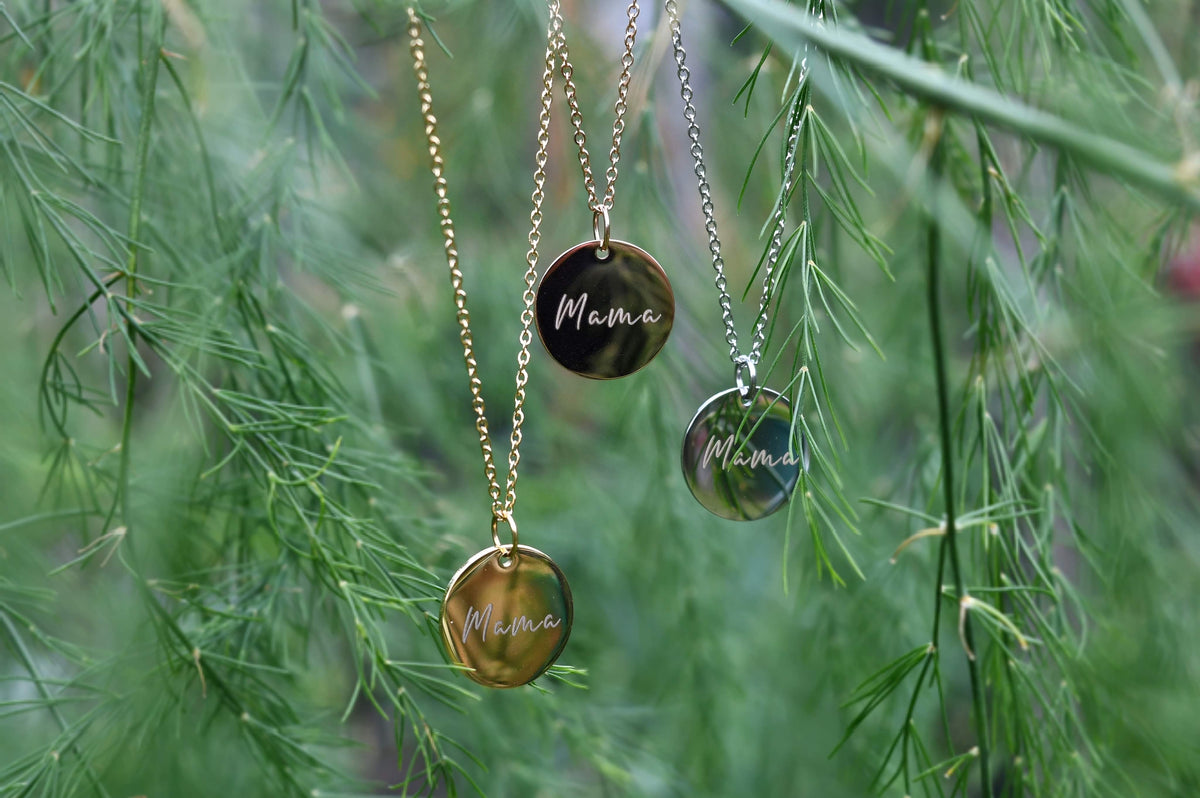 Beautiful piece of jewellery
The perfect necklace for the Mama in your life it goes with everything, layers well and is the perfect length
Lovely!
Really lovely necklace, my daughter calls me mama rather than mummy and it makes me very happy having it written on the pendant. Good length of chain.
Hello Katie,
I'm so glad you're pleased with your engraved mama necklace. Thanks for the review.
Best wishes
Elspeth
loved it
This is much better than I expected. I bought it for my grandaughter inlaw she absolutely loved it. fantastic quality.
Thank you so much for your review. So pleased to hear the quality surpassed your expectations. Just what I aim for!
Best wishes
Elspeth
Necklace
Hi Elspeth
Thank you for your e mail but to date i have not received your parcel and am very disappointed that it's not arrived.
Would you please be able to trace what has happened to it. Thank you. O await your reply.
Kind regards
Annette Banks
Hello, If you email me on info@yummikeys.com I am always there and happy to help. If you'd done this before leaving a review and had given me a chance to help it would have been appreciated and I could have hepled get another out quicker.
As I'm sure you're aware there are huge postal delays due to the Royal Mail strikes and you didn't choose to pay for the tracked postage so I can't track you item and Royal Mail won't be able to tell me where it is. I do appreciate how frustrating this is but it's also horrendous for small businesses who posted items promptly, aren't responsible for the delays and are now can't even claim a refund for their postage costs from Royal mail.
Best wishes
Elspeth
Beautiful
Another wonderful, flawless piece added to my Yummikeys collection. I'm so glad that even though my babies gotten older I can still support such a lovely business as they branch out into more.
The mumma engraved necklace is wonderful and I love it. Delicate, slimline and wonderfully engraved.
Hello Kirsty,
I'm thrilled that you love your Mama necklace and so glad it gives you an extra item to enjoy as your little ones get a bit less little. Thanks so much for taking the time to leave a review.
Best wishes
Elspeth
---