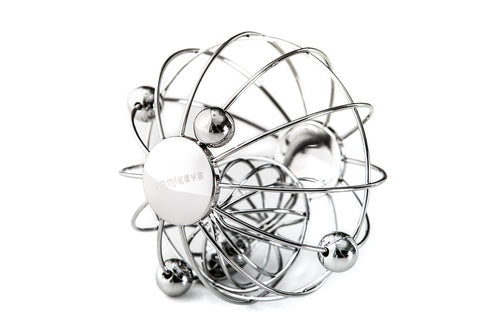 Excellent toy and teether
My 11 month old twins love it so much I had to buy another so they had one each!
Yummirattle
You can roll it, you can chew it and you can fidget with it! What more is there to ask for? This is an amazing toy and my 1year old loves it same as her 3.5yo brother. What a genius idea to make this rattle. Really well done! It will last forever and hopefully our grandchildren will play with it one day too! Amazing service as usual from Elspeth :)
Genius idea
Wow… this rattle is an incredible idea!!! I loved it so much I bought another one for my nephew. It has so much potential for learning, incredible for little fingers and hands, fine and gross motor movements, visual tracking, encourage crawling, pushing, grabbing, throwing and beyond.
So happy I invested in this, it will last forever.
YummiRattle
Ordered this gorgeous toy for my little ones Christmas. I previously ordered the lovely yummi feeding necklace with my first child (now 4) and still using this now with my 2nd child (9 weeks old). I also have the yummikeys and the yummirings (also 4 years old); So when the rattle toy was released I knew I had to have it for my little one. The toy is well made and I'm certain my little boy will love it as he grows. I recommend this brand to all new mum's I come across and often purchase as gifts. Everything I've purchased has been well made and has lasted over the years unmarked. Wonderulfully durable and will certainly be keepsakes when the kids are too big and the YummiRattle will no doubt be the same.
---